23/08/2008
Singapore Airlines completed its 1,000th commercial service with the A380
Singapore Airlines has completed in this month its 1,000th commercial service with the A380, the world`s largest civil aircraft. The flight, operating as SQ 322, arrived on August 5th, at London Heathrow at 06.00 following a non-stop scheduled service from Singapore.
Since the first aircraft entered service with Singapore Airlines on 25 October 2007, the carrier`s A380 fleet has grown to five aircraft. Together the aircraft have already accumulated 8,500 flight hours in service and almost 400,000 Singapore Airlines customers have already flown on the A380, with overwhelmingly positive feedback. The high level of passenger interest and demand has seen the carrier record load factors in excess of 90% on flights operated with the type.
Singapore Airlines now operates the A380 on daily services from Singapore to London, Sydney and Tokyo. In addition, the carrier is operating a schedule of special daily services to Beijing in order to meet demand due to the Olympic Games.
To date 140 pilots from the airline are already flying the aircraft, with training now being increased in preparation for future deliveries.
Singapore Airlines has placed total firm orders for 19 A380s, plus six options.
Source: Airbus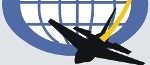 Updated daily news about the world of aviation
America
Europe
Oceania
Asia