16/01/2008
F-15 fleet in the air again
Officials from the 18th Wing anticipate resuming flight operations here Jan. 14 as 39 Kadena Air Base F-15 C and D model Eagles are cleared to fly again after remaining on the ground for more than two months as a result of a fleetwide stand-down.
The order to resume flight operations came from Gen. Carrol H. ``Howie`` Chandler, the commander of Pacific Air Forces, at the recommendation of Air Combat Command officials.
The Air Force stood down its entire F-15 fleet, roughly 700 aircraft, after a Nov. 2 accident in Missouri in which an Air National Guard F-15C crashed as a result of structural failure. Since then, the 18th Wing and other F-15 units around the Air Force conducted a series of exhaustive technical inspections focused on the aircraft`s upper longerons near the canopy of the aircraft.
The longerons are major structural components that run along the length and side of the aircraft. A series of Air Force time compliance technical orders directed 18th Wing officials to inspect the longerons for cracks and to take thickness measurements of the longerons at 84 different points.
Maintenance experts here identified a total of two aircraft with cracks in the longerons. In addition, officials at Warner Robins Air Logistics Center are still evaluating thickness measurement data from 16 other Kadena AB F-15s. The aircraft have at least one longeron that does not meet manufacturer`s blueprint specifications and will remain on stand-down until further notice.
Experts at Warner Robins Air Logistics Center will analyze the data from these remaining aircraft over the next four weeks. Once the analysis is completed, they will determine which aircraft will need further inspections or repair before returning them to flight.
Source: USAF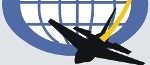 Updated daily news about the world of aviation
America
Europe
Oceania
Asia